Personal Training, Yoga, Pilates, Bodyweight Training, Firenze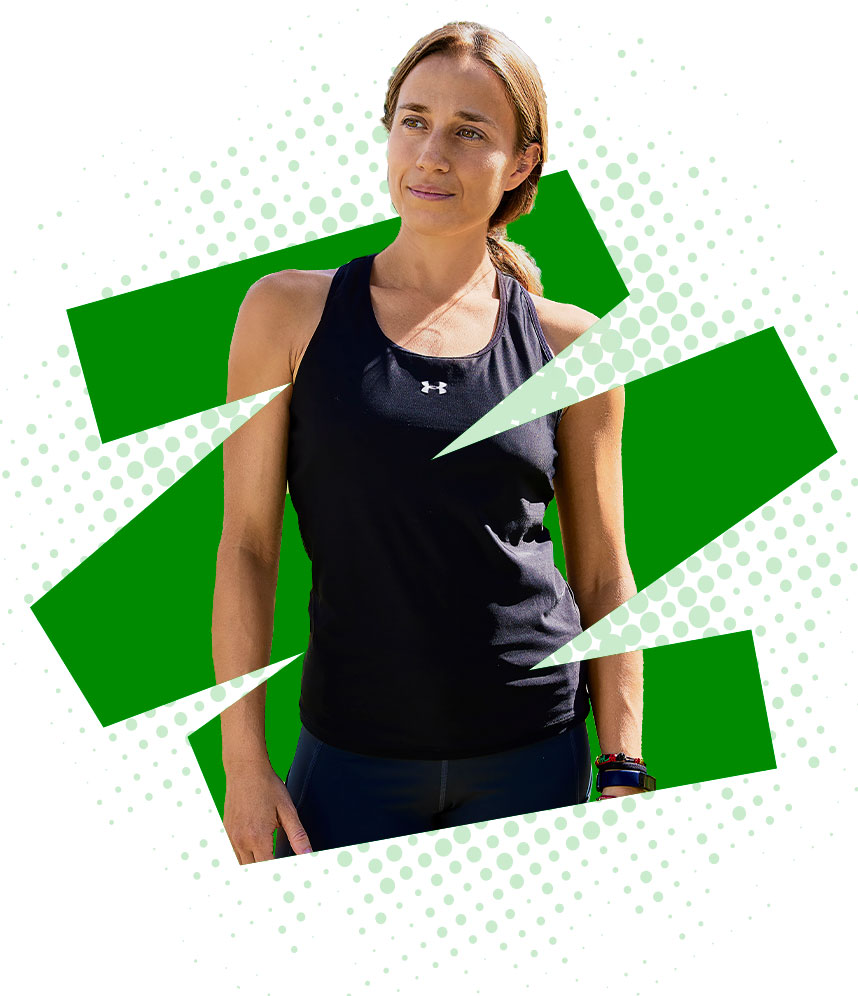 NatureFitFlorence ASD borns from the firm will of balancing body and mind through the awareness of being one with every life form.
The need for reconnecting our relationship with living beings, from whom our life depends, it's the foundation for enjoying life itself. But how to rediscover this Connection, how to rediscover our Roots?

The first step is to turn back to our Body-Mind, to be conscious of our Breath and our Movement in space. First of all we need to Root the Mind and Body, Centering ourselves letting our consciousness expand itself. 
Our practice is our Temple: here we take a Sacred Moment redefining our foundation. When they are solid and stable, they guarantee more resistance and resilience. Our mind is mirrored like water reflecting our face, and it gains whole benefits.
Plus, results of mainly outdoor activities can be surprising as Life express its essence through a natural environment, as we do too mirroring this Divine Light.

NatureFitFlorence ASD is much more than just a training: it's an embracing of philosophy, muscle exercise, healthy and sustainable nutrition and psychophysical health.
This path goes along a day-by-day process to give us inner peace, harmony with Others and the Infinite Universe, drops of which we are part .
 
INTRODUCING MYSELF
"Very glad to meet you! I'm Alessandra, since ever I nurtured love for sport at 360°. I've practised a great variety of sport disciplines and I choose to dedicate most of my time to convey this passion. On July 2022 NatureFitFlorence has been recognized as a Sport Association aiming to promote Sport (not exclusively!) as a basis of our wellness. I feel at home when I convey it to you. 

The activities offered to Members of the Association are Bodyweight Training, Yoga, Pre-Postnatal Yoga, Mat Pilates, Outdoor Training, Gentle Gymntastic and Postural. As a Personal Trainer of Federazione Italiana Fitness I do Personal Training in Florence. I'm also an hiking guide regulated by regional Tuscany law 86/2016.

I do offer Private Swimming lessons, as I collaborate as a certified Federazione Italiana Nuoto Swim Instructor with Bellariva Swimming center – see here the map - , Official Italian Swimming Federation (FIN).
Here you can see the training schedule , both Outdoor or Indoor at NatureFitFlorence ASD Studio, Via dei Pilastri 7a (Red numeration, at Via Farini crossing - click here for the map ), at the heart of Florence.
Small group training and Personal Training. From breathing exercises to muscular flexibility, from toning the entire body and weight-loss. 
This is your Moment, enjoy essential things, primarly your Wellness and Balance. Physical activity is not for its own sake but a necessity for live in balance within our BodyMind along with a healthy nutrition, from childhood to older age. To enjoy outdoor activities is such a purifying and regenerating thing in every single moment of our Life.
Since 2012 I embrace a plant-based diet mainly for ethical reasons, not forgetting environmental and healthy reasons. That's why I've been collaborating with VegExpert Nutrionists for those who wants to discover, deepen and gain benefits of a great body, mind and spirit revolution. 
Yoga Instructor Hatha, Vinyasa, Yin, Ashtanga Vinyasa Yoga (+500h Yoga Alliance)

Certified Postural Gymnastic Instructor

Hiking Guide




ACTIVITIES
Outdoor Training, Personal Training, Swim Lessons, Yoga, Pre-Postnatal Yoga, Mat Pilates, Bodyweight Training, Gentle and Postural Gymnastic, Hiking.
A training schedule both Outdoor and Indoor at NatureFitFlorence ASD Studio, Via dei Pilastri 7A (see here), in the heart of Florence.
From breathing exercises and meditation, to flexibility, toning and weight-loss: take your Moment, first enjoy the primary thing: your Balance and Wellness. 
Physical activity along with a proper nutrition are two essential factors for reach a good Bodymind Balance, from early to older age.
See here the training schedule.