MEMBERSHIP AND SUBSCRIPTIONS
Most of the activities of NatureFitFlorence ASD are promoted according to the purpose of institutional aims and are necessary to promoting and developing amateur national Sports. At the bottom you can see the schedule trainings held at NatureFitFlorence ASD Studio at via dei Pilastri 7A, Florence. 
MEMBERSHIP FEE
As a Sport Association you'll need to become a Member in order to participate to activities. Download, fill out the following form and send it to This email address is being protected from spambots. You need JavaScript enabled to view it.- with a fee membership of 20€ (from january to end december) or 10€ (only for outdoor activities and/or from june to the end of december). The membership card includes your own insurance and the annual solar membership, that will be sent to you by email. 
APPLICATION FORM
To see the Statute, click HERE (only Italian)
Download the application form  --- For a faster request, click HERE 

NON-COMPETITIVE MEDICAL CERTIFICATE
Please note that a non-competitive medical certificate is required. NatureFitFlorence ASD has special agreements with Istituto Leonardo da Vinci Medical Center; for only 40 euro you'll get the annual non-competitive medical certificate (for activities such as Yoga and Pilates). 
Istituto Leonardo da Vinci is very near to NatureFitFlorence ASD Studio:

You can book your personal visit by calling +390552478063, Istituto Leonardo da Vinci, Via P. Colletta 22r – 50136 Firenze
TRAINING CONTRIBUTION
Scan the QR CODE below and insert the contribution.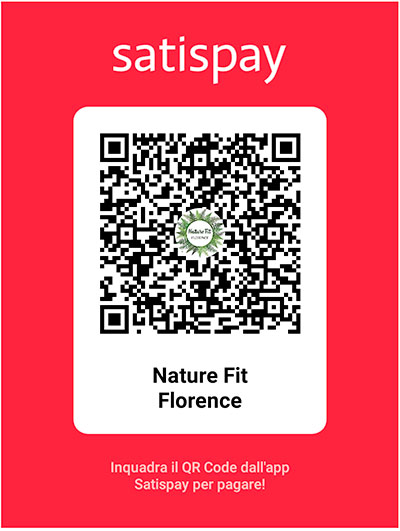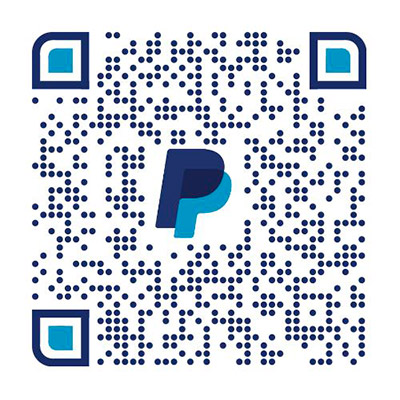 10€ - SIX-MONTHLY MEMBERSHIP (JUNE TO END DECEMBER ) OR OUTDOOR ACTIVITIES ONLY  "sending to a friend"


52€  - TOURIST PASS: 5 INDOOR GROUP CLASSES (EXPIRE AFTER 2 WEEKS) ONLY FOR TOURISTS -  "sending to a friend"


OUTDOOR GROUP ACTIVITIES ONLY:
OR TRANSFER TO: 
NATUREFITFLORENCE ASD : NUMBER ACCOUNT 50884847232 - IBAN BG27INTF40015088484723 -  COUNTRY BGR - BIC/SWIFT INTFBGSF
Please note that each class must be booked in advance via whatsapp, telegram or email.